Pregnancy obstructs getting good sleep due to many reasons. Therefore, it is essential to know how to get a good and complete rest.
In the first to three months of pregnancy, there are specific reasons for sleeping problems such as fluctuations of hormones, increased stomach size, burning sensation in the chest, difficulties of leg cramps at bedtime, frequent desire to go to urine, etc.
I had earlier shared Care and Treatment Of Women During Pregnancy | Aims Of Antenatal Care. I hope you read the post.
One of these reasons remains until the delivery of the child. That's why most pregnant women try to sleep better. But if a bit of understanding is used and knowing which position is suitable for rest, you can achieve better sleep.
Experts say that it is easier to sleep if you lie down on your side. Especially people insist on lying on the left side.
I also wrote a tutorial on Mental illness in Pregnancy: All About Mental health in Pregnancy that you can follow.
Lying on the back should be avoided because the growing abdomen's weight comes from the internal organs, and nervousness begins.
There is also a problem of deep breathing as the pregnancy increases, in which case the head should be raised slightly and lie down with the help of comfortable pillows.
Nowadays, in the market for particular pregnancies, pregnancy pillows or pillows have come. These special-shaped, large, and padded protectors help get good sleep.
To learn more, you can read: Pregnancy Tips | Pregnancy Care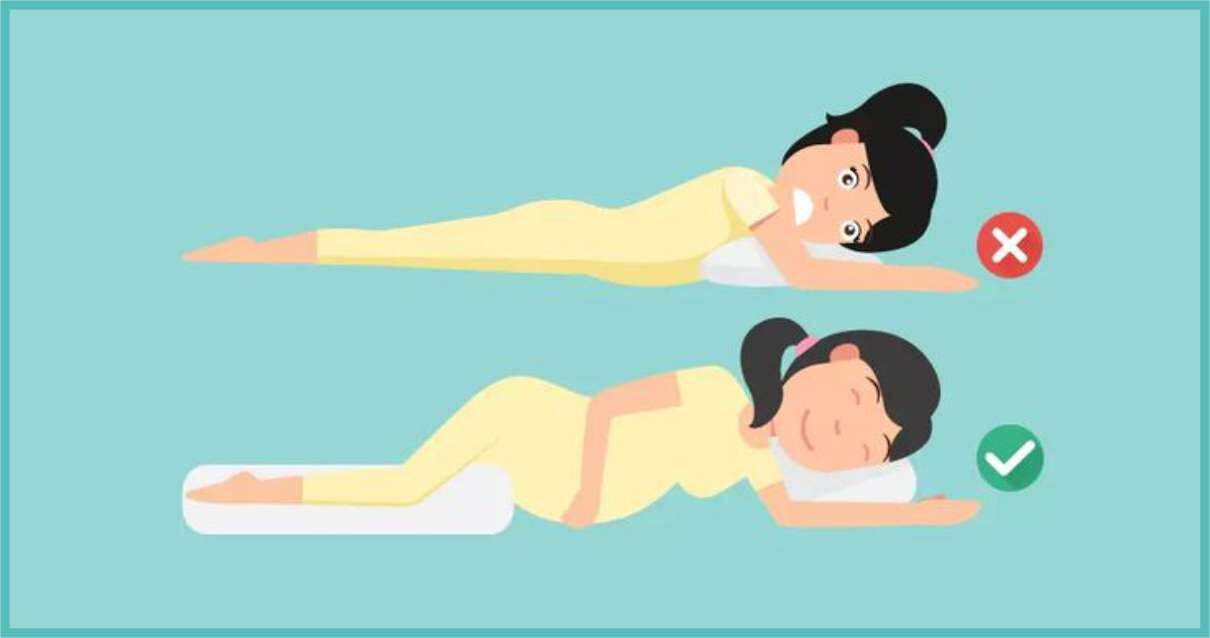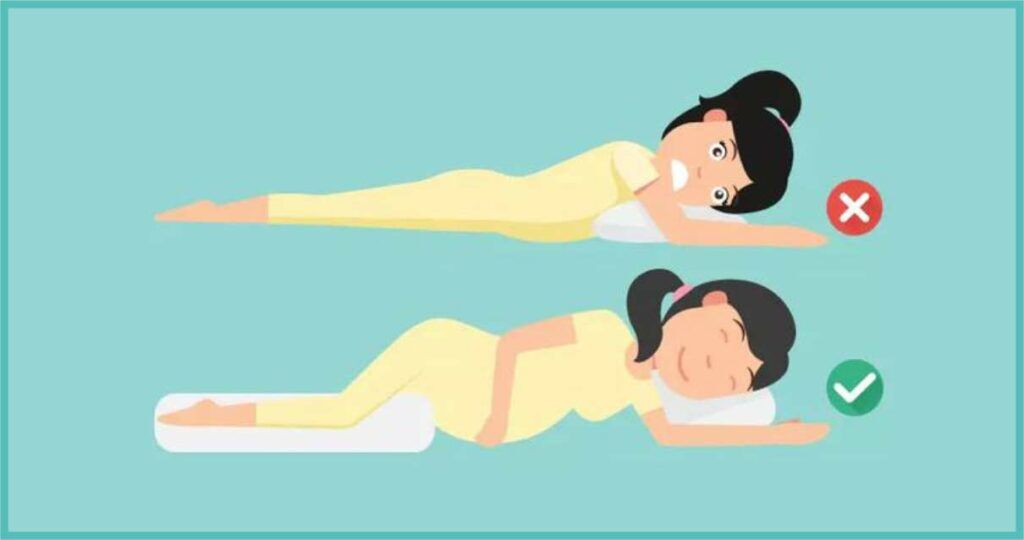 Deeply Sleep With Momcozy Maternity Pillow. This pregnancy body pillow helps improve blood circulation all night long, releases your body pressure, and effectively relieves back sore and leg swelling. Providing exceptional comfort and quality rest for expecting mothers.
Momcozy Pregnancy Pillows
U Shaped Maternity Pillow with Removable Cover
57 Inch Pregnancy Pillows for Sleeping
Perfectly support the head, belly, back, sides, knees, hip, & feet
Are there sleeping positions to avoid?
I recommend you to read following posts that will help you: Healthy Pregnancy Week By Week: Everything You Need To Know
Many experts consider sleeping positions to be less advisable than sleeping on the side. These include:
Stomach sleeping
Pregnant women worry that sleeping on their stomachs will harm the fetus. However, the uterus protects the fetus well, and there is no reason to avoid sleeping on the stomach during the first trimester.
Some pregnant women find that using sleeping pillows allows them to sleep on their stomachs. It is good to use these devices and perfectly safe to wake up lying on the stomach.
To learn more, you can read: A Healthy Diet Plan During Pregnancy
Back sleeping
In the third trimester —sleeping on the back puts pressure on the main blood vessels that deliver blood to the uterus. These pressures decrease the oxygen supply to the fetus. In addition, it can increase unpleasant symptoms, like dizziness and heartburn, in the woman.
Some strategies can help pregnant women sleep better. Women finding it difficult to sleep can try:
To get started, you'll need to: What Is Folic Acid Used For?
Ask your doctor to test for your vitamin deficiencies
Folic acid or iron sometimes treats restless leg syndrome (RLS). However, it is essential to consult with your healthcare professional before taking supplements to treat any condition.
Trying pregnancy pillows
Many types of pillows are available in the market for purchase online.
Must read; Focused Antenatal Care Planning And Providing Care During Pregnancy
Eating a smaller meal before bed
Protein-rich food reduces appetite, so eating nuts, peanut butter, or meat before going to sleep may help a woman feel satiated.
Talking to a doctor about snoring
Snoring can make it tough to breathe during pregnancy.
Also see: Severe Anemia In Pregnancy: Symptoms, Causes, Treatment
Women who do not get quality sleep during their pregnancy may experience physical and emotional fatigue. This fatigue makes it difficult to work, go to school, and accomplish daily tasks.
To learn more about fatigue, you can read: Constant Headache And Fatigue Every Day: How to cure?
Some study suggests that a lack of sleep can lead to mood disorders, such as depression and potentially result in adverse pregnancy outcomes, growth restriction of the fetus and preeclampsia.
Read: What Is Mood Disorder?
If a woman is experiencing difficulties with sleep during pregnancy, she should speak with the doctor about improving her sleep.
I recommend you to read following posts that will help you: How Does A Molar Pregnancy Happen?
Women can try many techniques to improve their sleep quality and help ensure that they are sleeping in a safe position for the baby's health and their own.
A doctor can offer advice if a pregnant woman struggles to get sleep or is sleeping in excess.
Do you have any questions about choosing the best sleeping position during pregnancy? Ask in the comments!
Don't forget to share this with your friends!
Sharing is caring ❤